ED is one of only 80 Lantern departments nationwide
Vineland, NJ (August 30, 2019) – Inspira Medical Center Vineland's Emergency Department celebrated the Emergency Nurses Association's 2019 Lantern Award for demonstrating exceptional and innovative performance in leadership, practice, education, advocacy and research.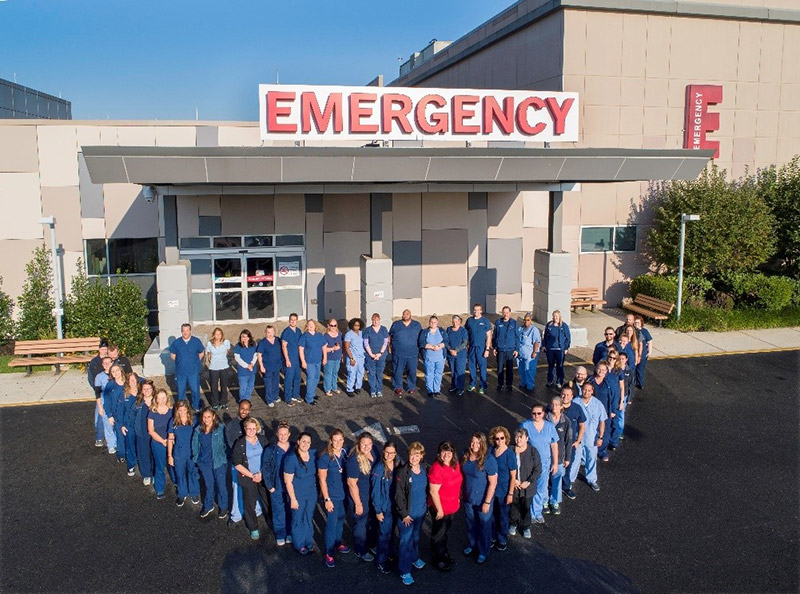 Inspira Medical Center Vineland's Emergency Department is one of only 80 in the country to receive the prestigious Lantern Award,
a national recognition presented by the Emergency Nurses Association.
Click 
here
 for photo gallery.
The award is a visible symbol of an emergency department's commitment to quality, presence of a healthy work environment and accomplishment in incorporating evidence-based practice and innovation into emergency care. By achieving the Lantern Award recognition, emergency departments demonstrate to their peers that they exemplify a culture of excellence in emergency care including strong leadership, practice credibility and workplace recognition.
"The Emergency Nurses Association reviews extensive quality and safety metrics when recognizing an Emergency Department with the prestigious Lantern Award. We are extremely proud that Inspira Vineland has joined Inspira Elmer among only 80 Lantern Award emergency departments nationwide," said Janet Davies, MSN, RN, APN, CCNS, vice president of patient care services at Inspira Health."
ENA evaluates emergency departments on a wide variety of performance and outcome metrics. They also consider qualitative information, noteworthy practices, and each department's commitment to excellence and innovation.
The Lantern Award name pays homage to Florence Nightingale, who is credited with changing nursing from a mostly untrained job to a skilled medical profession. She is sometimes referred to as the "Lady of the Lamp" for her actions during the Crimean War when she would work deep into the night checking on wounded British soldiers as they slept.
For more information about Inspira Health, please visit www.InspiraHealthNetwork.org or call 1-800-INSPIRA. To stay connected with Inspira announcements and work being done in the community, please join the conversation on Facebook and Twitter. Inspira is proud to be the Official Health Care Partner of the Philadelphia Wings professional lacrosse team.