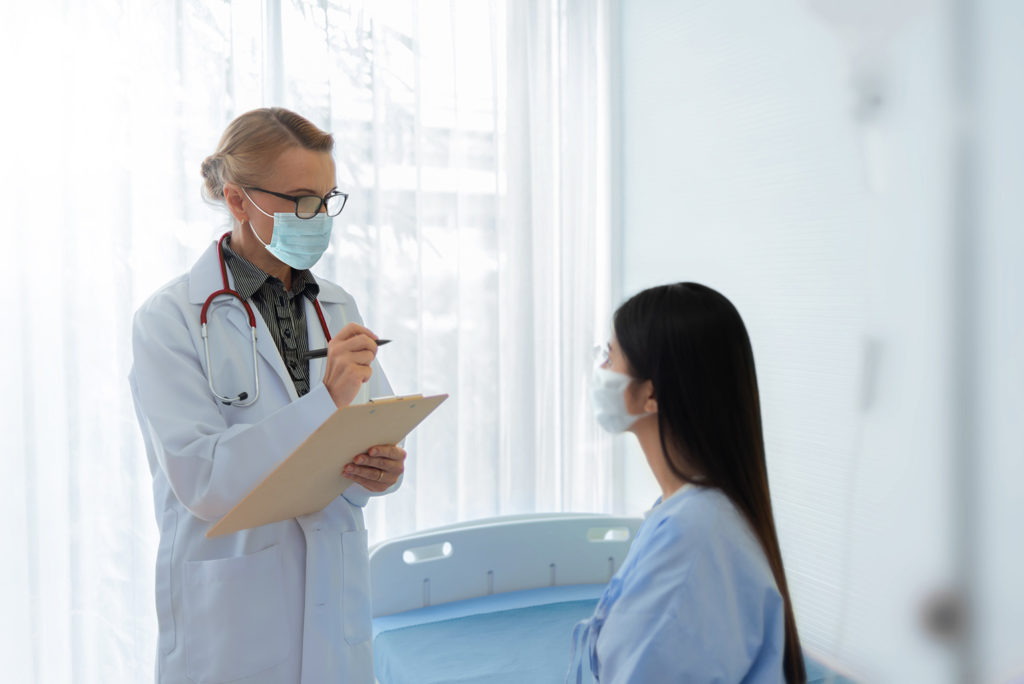 It is no secret that the entire world was forced to shift as the novel coronavirus pandemic circulated the globe and came to the US last year. Still, one thing was not deterred: cancer.
"While the pandemic abruptly disrupted our daily routines, it also disrupted patients' ability to have their regularly scheduled cancer screenings," said Kush Sachdeva, M.D., oncologist and Medical Director of the Inspira Frank and Edith Scarpa Regional Cancer Pavilion in Vineland. "Now, we are seeing an alarming decrease in the number of newly identified cancer patients. Yes, that is actually bad news."
In response to concerns about low screening and detection rates, The Commission on Cancer (CoC) has teamed up with the National Comprehensive Cancer Network, the American Cancer Society, and other leading cancer organizations across the country to endorse the resumption of appropriate cancer screening and treatment to prevent excess deaths during the ongoing COVID-19 pandemic. This coalition of 76 organizations released an open letter reminding the public that cancer still poses a major threat to people's health, but acting as soon as is safely possible can lead to much better outcomes in the future.
By the end of the summer of 2020, Quest Diagnostics had already released a study in the online edition of the Journal of the American Medical Association, comparing the rate of new patient diagnoses of breast, colorectal, lung, pancreatic, gastric and esophageal cancer from before and during the COVID-19 pandemic. Unfortunately, the study found that compared to baseline diagnose rates from January 2019 to February 2020, weekly diagnoses for these six cancers collectively fell 46.4% from March 1 to April 18.
"It really didn't take us very long to implement protocols to protect patients during screenings," said Erev Tubb, M.D., FACP, oncologist and Medical Director of the leading-edge cancer center at Inspira Medical Center Mullica Hill. "But, still many people have not returned for recommended cancer screenings including mammograms, colonoscopies and gyn pap exams. It is disheartening because without regularly scheduled screenings, cancers that could have been diagnosed early have now advanced. It's vitally important that patients still get screened for cancer."
According to the American Cancer Society, screening numbers did improve by June but were still significantly lower than pre-pandemic numbers. The society said that the full impact of the pandemic on cancer prevention and early detection will not be known until population-based nationwide data becomes available in the years to come.
Health care providers are concerned about what the delay of care could mean for patients. Diagnosing cancer in its preliminary stages means it can typically be treated with greater success.
"There is a real possibility that deferring screening has not only caused cancers to progress, but also shortened the time frame when patients have a better chance of responding well to treatment," said Tubb.
"As the world continues to adjust to the 'new normal,' all we can do is tell patients that it is safe to come back in," adds Sachdeva. "Especially if you are at high risk, aren't feeling like yourself, or notice potential symptoms of cancer, we can't stress how important it is to still see your doctor. Speak with your health care provider, schedule your screening and start any needed treatment as soon as possible."
Learn more about cancer screenings at Inspira or make an appointment with an Inspira physician or imaging center call 800-640-8989.